Director of Serbian Civil Aviation Mirjana Cizmarov Attended Pope Frances Audience
Director of the Civil Aviation Directorate of the Republic of Serbia, Mirjana Cizmarov, attended a private audience with Pope Francis on May 13, 2022 held in the hall of Pope Paul VI at the Vatican City as organized by the Italian Civil Aviation Authority (ENAC) and the Pontifical Delegation of the Holy House of Loreto from Ancona Province in central Italy.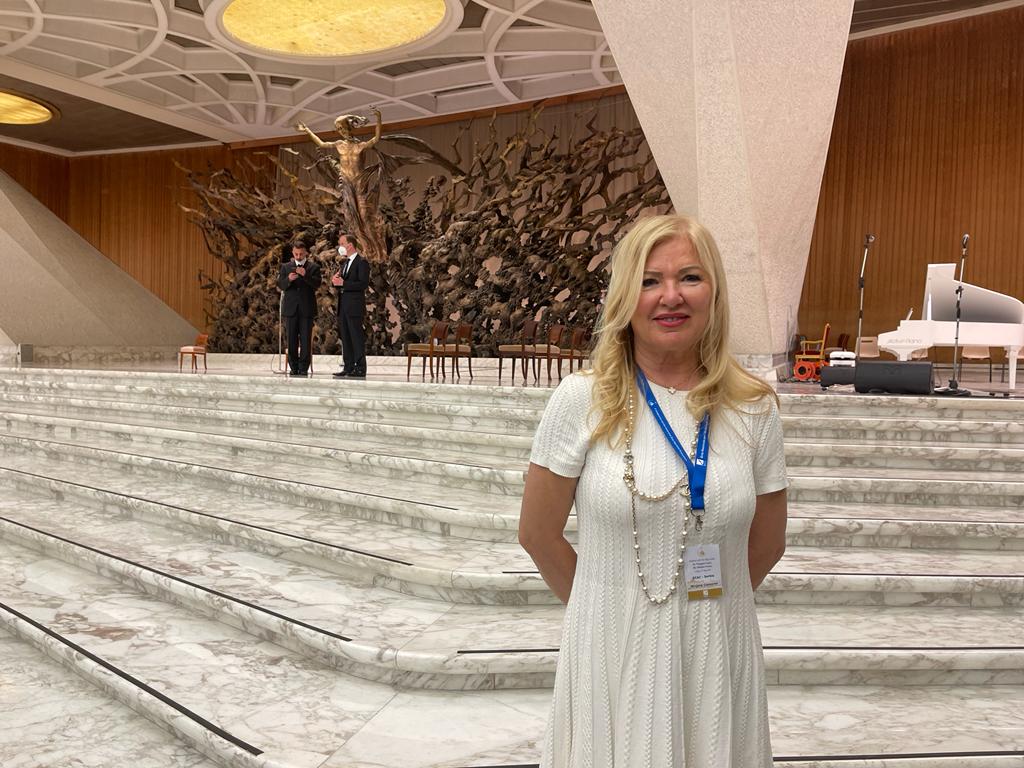 As ENAC stated in their note, Pope Francis personally wanted to address a meeting with more than 3,000 representatives of national and international civil aviation. "Civil aviation - he pointed out in his address - contributes to the development of the modern world, bringing distant nations closer to one another thus making them familiar. Through your work, the stakeholders in civil aviation offer an invaluable service to the nation and citizens. Aviation is a friendship, it is a meeting point."
The meeting was also an opportunity to make October 8, the Linate Airport accident when 118 civilians lost their lives in 2001, officialized as Statehood Day thus being reminder of how aviation safety is essential for each individual country.
The event was attended by representatives of all international organizations in civil aviation, ICAO, ECAC, EASA, EUROCONTROL, the European Commission, air operators, airline directors, as well as entities from the world of politics and national institutions. The directors of aviation authorities were specially honored by being seated separately at a place intended for the very important guests.