Civil Aviation Directorate donates airplane to Aviation Academy
At the premises of the Aviation Academy in Vršac, December 16, 2021, the Civil Aviation Directorate of the Republic of Serbia signed a donation agreement with the Aviation Academy, when an aircraft was donated that will be used as a teaching tool to new generations of students.
The PA-31T CHEYENNE aircraft in question was manufactured in 1980 and throughout its history it served to the Federal Government (SFRY) and the Federal Aviation Inspectorate before being permanently grounded in 1996.
Given that the aircraft has not been used for the past 24 years, and that it is not in flight condition, the position of the Directorate was that as such, it could serve as an important means of gaining practical knowledge for younger aviation enthusiasts, which would significantly improve teaching quality of aviation technical staff at the Academy.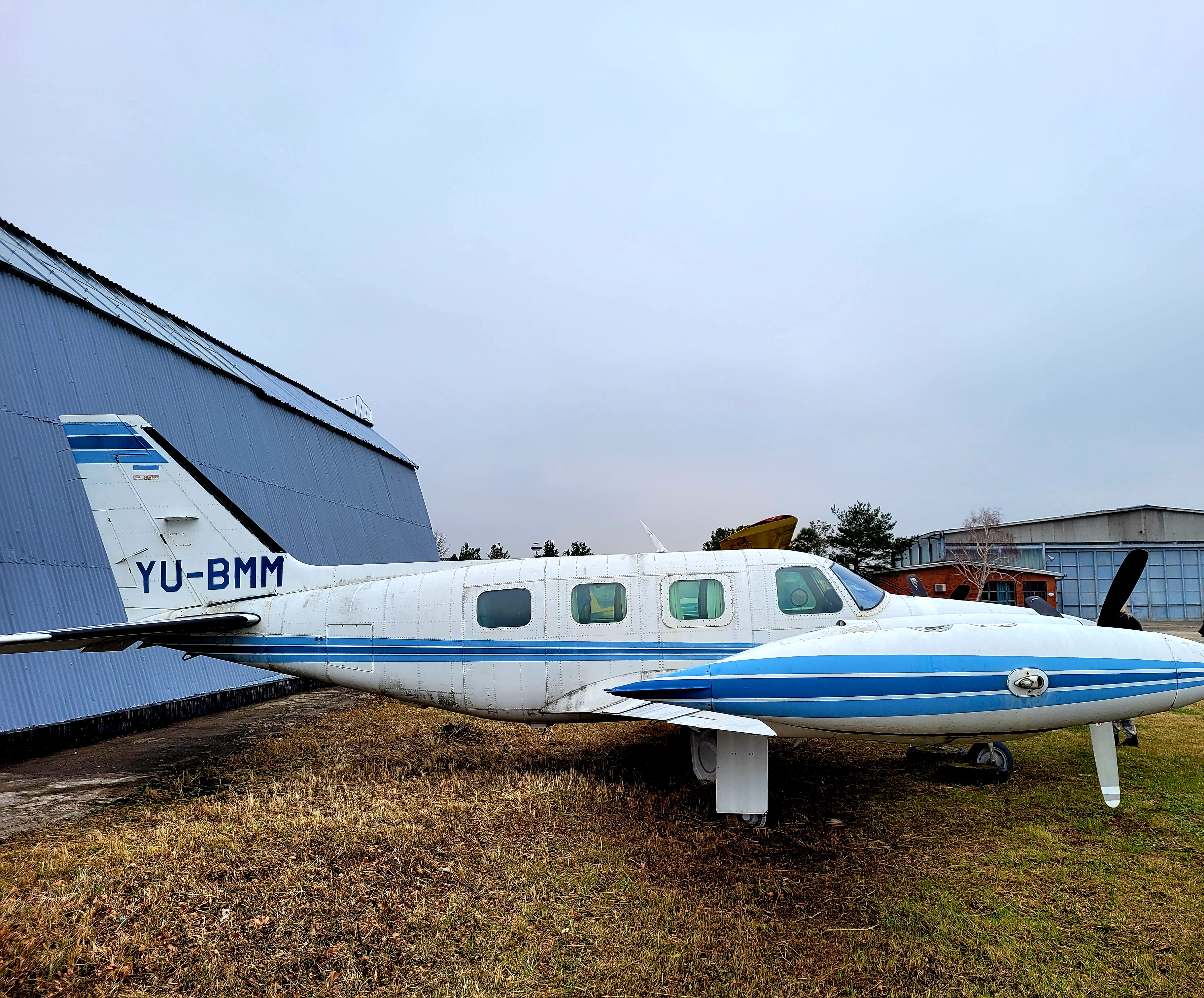 The representatives of the Academy`s delegation, headed by Director Goran Cvijović and Assistant Minister of Dual Education Gabriela Grujić, were addressed by the Director of the Directorate, Ms Mirjana Čizmarov who expressed satisfaction that the Directorate is able to help develop the Aviation Academy and the activities of its students.
With this donation, the Directorate continues the cooperation with the Aviation Academy resulting in the signing of the Memorandum of Cooperation on the development of a dual model in aviation education designed to promote leadership, innovation and professional competencies under the dual education system.