EGNOS procedures at airports in the Republic of Serbia
At Nikola Tesla Airport for thresholds RWY 12/30 and Constantine the Great Airport for threshold RWY 29, approach procedures based on EGNOS (European Geostationary Navigation Overlay Service) SoL service are applied. These two airports are among the first airports in Southeast Europe, where the EGNOS service is operational.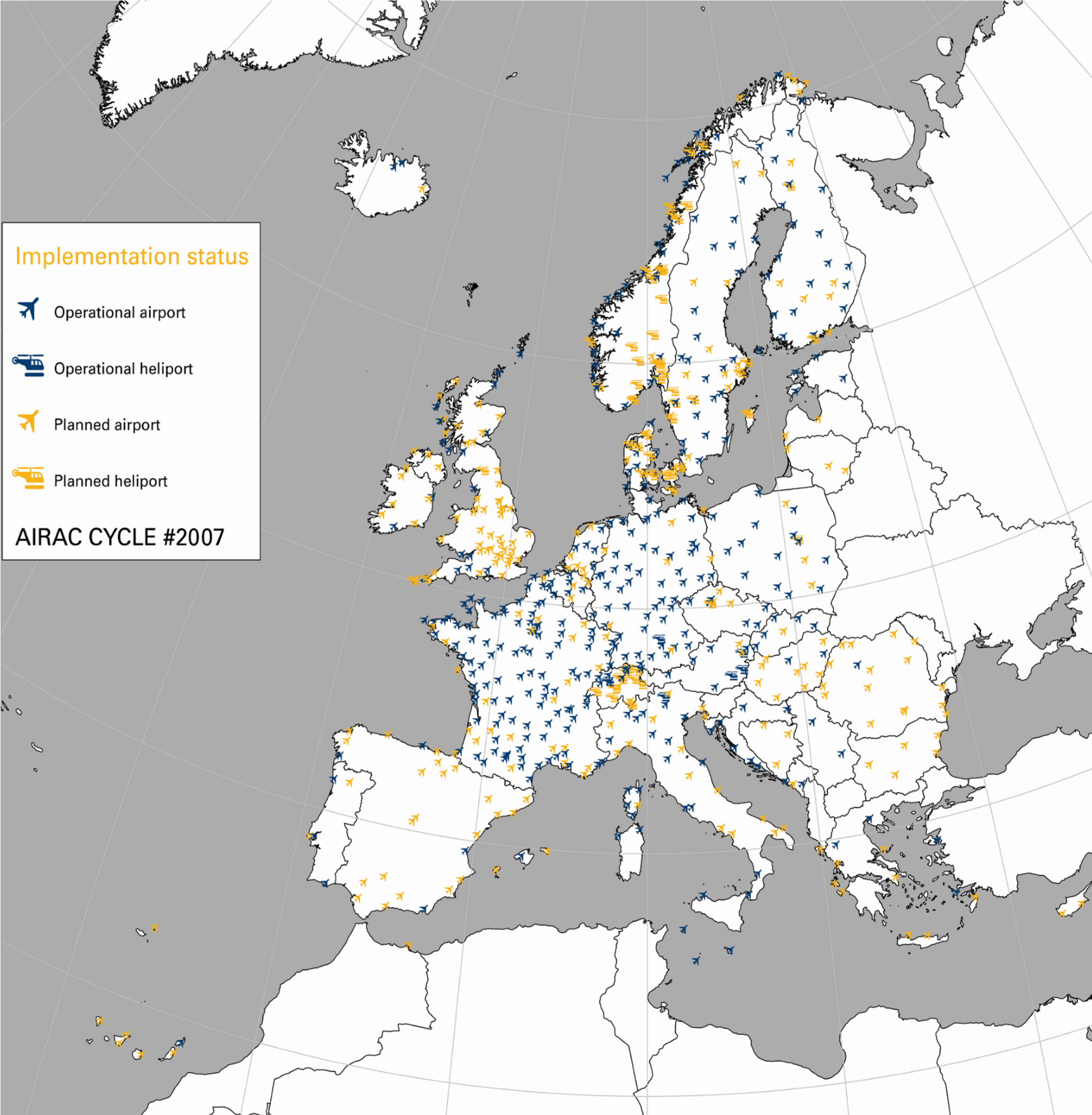 EGNOS service implementation status
(taken from EGNOS Bulletin, Issue 33 – Summer'20 Edition)
EGNOS represents the European SBAS (Satellite-Based Augmentation System). With its three geostationary satellites and a network of reference earth stations and centers, EGNOS improves GNSS information's accuracy and reliability. The implementation of the EGNOS service enables the definition of RNP APCH procedures up to an LPV (Localizer Performance with Vertical Guidance) minimum of 200 ft, which corresponds to the minimum for ILS CAT I operations, without the installation of ground equipment at airports.
At the end of 2016, the European Commission started the project of using the EGNOS SoL service in civil aviation in countries outside the European Union.
The Directorate of Civil Aviation of the Republic of Serbia initiated the signing of an agreement with the GSA (European Global Navigation Satellite Systems Agency). It gave warranties and confirmed compliance of SMATSA LLC with the applicable SES requirements.
Based on the said agreement between the Directorate and the GSA as the competent aviation authorities, the agreement was signed by the service providers ESSP (European Satellite Service Provider) and SMATSA LLC, after which the EGNOS signal formally became available to users.
The working agreements signed with the GSA and the ESSP were the first EGNOS working agreements signed in the Balkans.
After defining the operational and legal framework for the use of EGNOS service, SMATSA LLC activities on its implementation followed: site survey, development of RNP APCH procedures up to LPV (CAT I) minimum, safety assessment, validation from the ground and from the air and publication in AIP.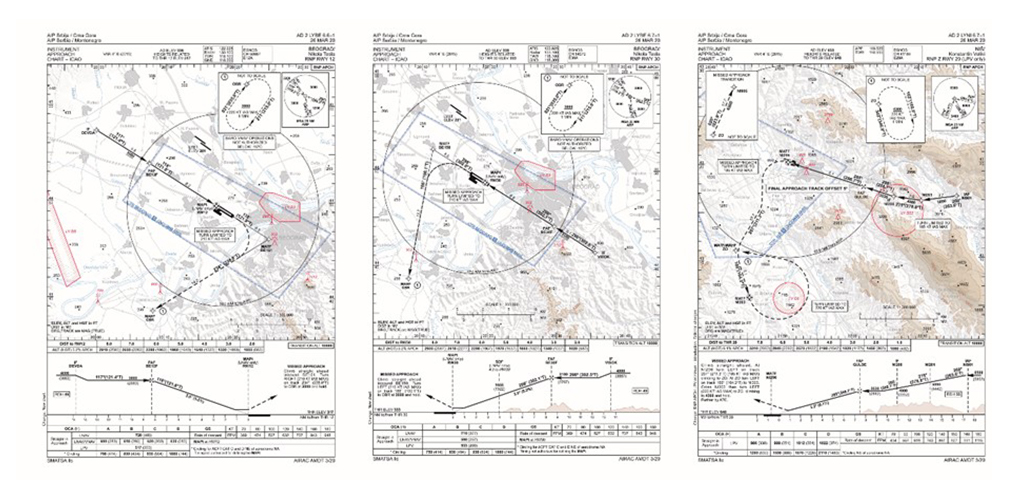 Published EGNOS procedures in AIP
The establishment of EGNOS SoL service at airports in the Republic of Serbia enabled the continuation of activities on the implementation of APV procedures and the implementation of the national plan for the introduction of PBN.
The Directorate of Civil Aviation will continue to monitor and apply the latest standards in the field of air navigation in order to enable efficient use of airspace (from the point of view of optimal route planning, reduction of fuel consumption, and noise reduction) while maintaining the required level of safety.