Fourth Meeting of Regional Search and Rescue Committee Held
Fourth Meeting of Regional Search and Rescue Committee Held
On Thursday, November 9, the Civil Aviation Directorate of the Republic of Serbia successfully organized a meeting of the Regional Search and Rescue Committee.
The meeting was held at the SMATSA building at Nikola Tesla Airport and attended by the highest representatives of the civil aviation authorities from Austria, Bosnia and Herzegovina, Montenegro, Hungary, Macedonia, Serbia, Slovakia, Slovenia, and Croatia, including Director General of EUROCONTROL, Mr Frank Brenner, and Mr George Firican, Deputy Regional Director at ICAO EUR/NAT Office were also present.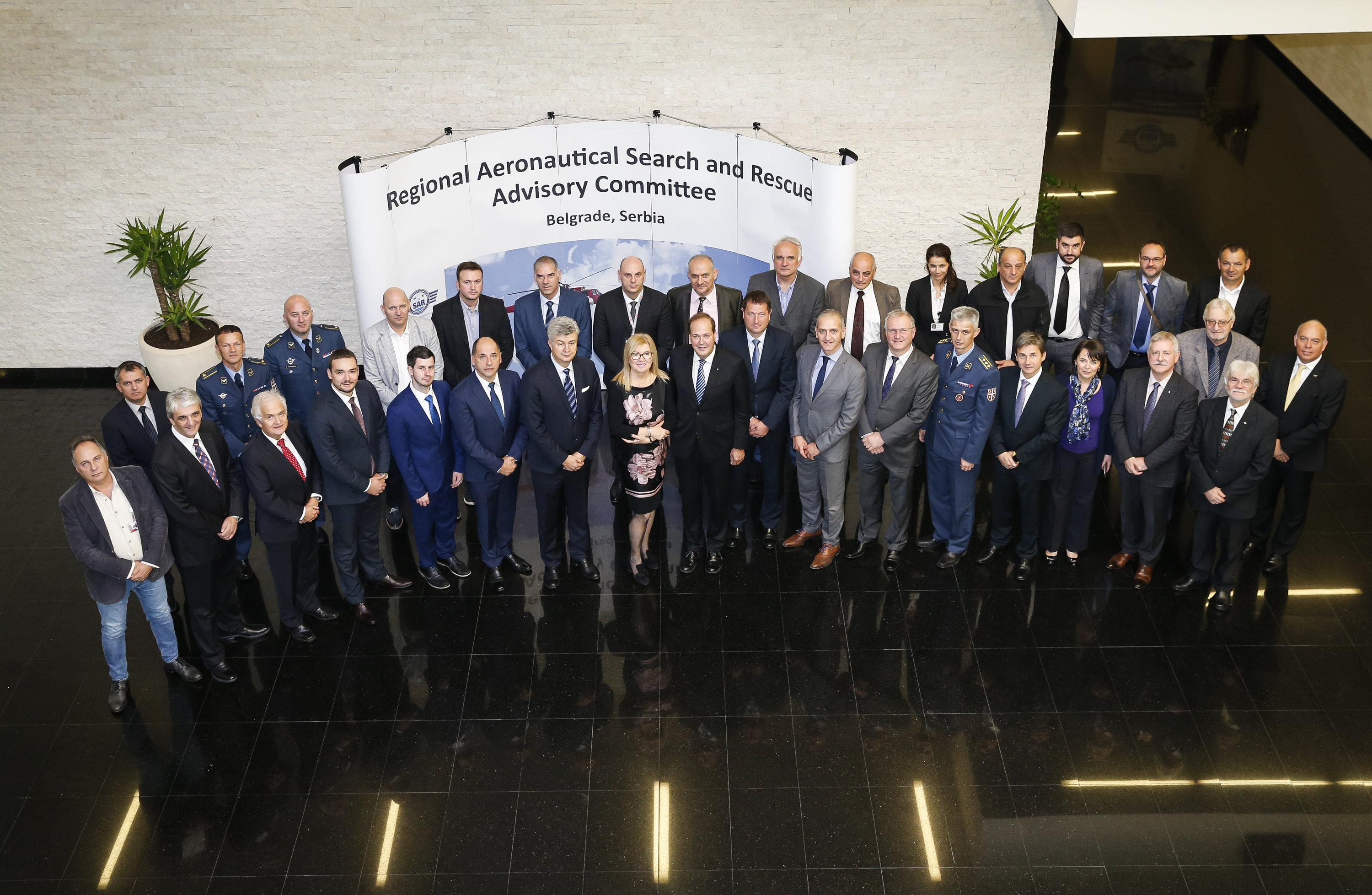 - "I wish to express once again my sincere congratulations to Serbia and the Serbian Civil Aviation Directorate on the organization and steering of the Committee. There is a steady increase in air traffic in Europe, security is still high level, but we must always be prepared for emergency situations. That is why it is important to organize and know which points of contact for which search and rescue segment in all states", said DG Brenner.
The meeting was opened by Director of the Civil Aviation Directorate of the Republic of Serbia, Mirjana Čizmarov.
"After two years of studious and diligent work on establishing the regional cooperation in the field of search and rescue, the Directorate, Belgrade and Serbia are ready to take a step further. In cooperation with EUROCONTROL, we are determined to organize training in Belgrade for the needs of all the members of the Regional Committee", said Mrs. Čizmarov expressing her gratitude to the Ministry of Construction, Transport and Infrastructure for the support in the completion of this project.
Memorandum of Understanding was signed between the Member States of the Search and Rescue Committee and EUROCONTROL as a framework for further support to this regional initiative by the European Aviation Safety Agency.
The ICAO representative, Mr. George Firican, also expressed his full support for the Committee and commended the Serbian Directorate for its former work and chairmanship in 2017, announcing the possibility for the ICAO to be more actively involved in the work of the Committee.
Closing the meeting, Director Čizmarov symbolically handed over the flag of the Committee to Mr. Zdenko Blaško State Secretary at the Ministry of Transport and Infrastructure of the Slovak Republic who is to chair the Committee in 2018.